Safe transport, solutions without frontiers
Romsped Cargo was established in 2006 as an alternative solution to addressing national challenges in the field of logistics management for road transport.
The road taken by General Manager Nelu Jarca is an example dedicated to good conduct and trust practices. The Romsped Cargo crew has consolidated a national network of clients and partners, in a coherent framework designed to implement logistics techniques and high efficiency road transport procedures
A concise history
The path from Saviem R 8135 and Raba R10215 to
Mercedes Actros 450 hp, euro VI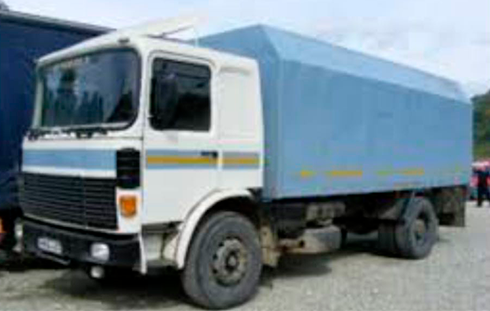 1989 – 1991
In 1989, the company's administrator applied to the Arges Transport Enterprise and was accepted to the dispatching coordinating department of freight transport.
The first development plan of a private initiative was put into practice in 1991, when the first trucks Saviem R 8135, respectively Raba R10215, were purchased.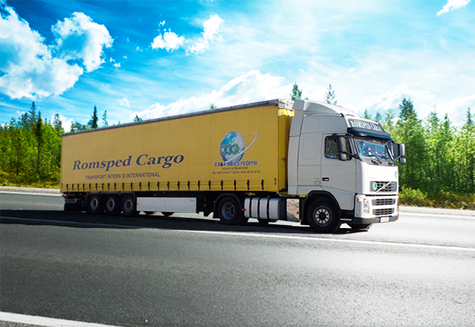 2006
In 2006, with the development of a national market profile marked by numerous international development models of services better suited to meet market demands, the solid link with Romsped Cargo's customers and partners was to lead to the investment in a heavy truck fleet, Volvo models and Mercedes Actros 450hp, euro VI.
This transition has led to the development of new solid services and partnerships for a larger and larger customer base.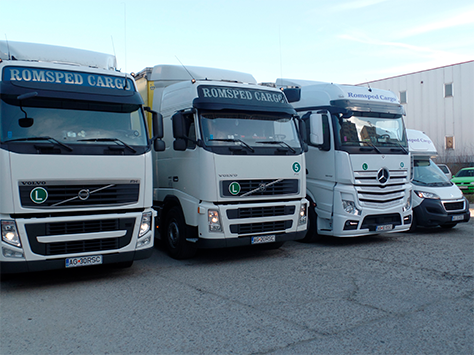 prezent
From national shipments, to non-EU international transports for the automotive, pharmaceutical, food industry, or oversized projects to and from the EU, Russia, Morocco, Iran, etc., the Romsped Cargo team places seriousness and observance of negotiated terms before all.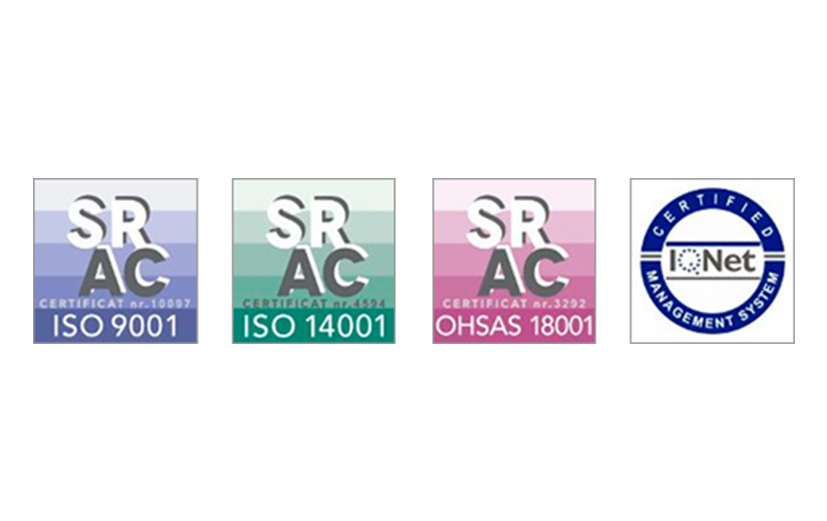 Taking into account the achievements and experience accumulated so far, as well as the clients' requirements, the general manager of SC Romsped Cargo has undertaken to provide the necessary resources for the design, implementation and maintenance of the integrated management system Quality, Environment, Occupational Health and Safety, according to the requirements standards SR EN ISO 9001, 14001, OHSAS 18001.
With Romsped Cargo, the roads lead precisely where you want them to
With Romsped Cargo services you are collaborating with a young, flexible team, which promptly responds with shipping solutions,
thus enabling customers and partners from around the world to connect with each other.
Romsped Cargo Customers
Our traditional clients include Holcim – Lafarge, Bamesa Otel SA, Martur Automotive, Petroserv, GSP, Foradex, Conarg, Romfor, MCI Engineering, Fontana, Eucasting Ro, etc.
Drumul catre independenta implica multa munca si concentrare – Si mai ales, incredere
Este un domeniu de activitate extrem de dinamic in care pot aparea numeroase riscuri. Dar experienta acumulata este in avantajul nostru si, cu incredere, intampinam astfel de provocari ca fiind oportunitati de dezvoltare.
Principalul nostru obiectiv este sa ii ajutam pe clientii nostri, prin solutii de transport si logistica eficiente, sa aleaga drumul corect catre orice destinatie nationala si internationala.
Nelu Jarca
Director General Romsped Cargo